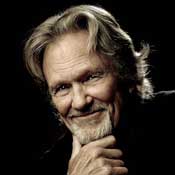 Join us on Thursday, April 25 at our second Experience Philanthropy event for 2019. Our inaugural program last October led to a donation of over $3,500 to help fund Virginia Law Foundation grants, and we are excited to give you a fantastic experience and CLE program to help make an even bigger charitable impact this year! And, your registration includes 5 free CLE credits!
For this program, after an entertaining, hypothetical-driven, one-hour CLE, we will enjoy a delicious dinner at RT's Restaurant and then head across the street to see Kris Kristofferson in concert at the Birchmere, America's Legendary Music Hall. Can we raise even more money this year? Join us and find out!
For more information, please visit the Virginia CLE product page.
Experience Philanthropy: As the educational division of the Virginia Law Foundation, Virginia CLE has taken the next logical step after the success of our Experience CLE programming. Your CLE is free and every single dollar of your attendance fee—less the cost of the event itself—will go directly toward funding the Foundation's 2019 grants. 2018 grants supported causes such as ensuring access to justice for Virginia's most vulnerable populations; supporting victims of domestic violence, sexual assault, and human trafficking with legal services; providing civil poverty law training to statewide legal aid attorneys and staff; teaching the significance of the Rule of Law in Virginia schools, and more.